Each year the prestigious James D. Likens, WCMS Alumni Recognition Award is given to honor WCMS alumni who have had significant achievement in the credit union field after graduation from the Western CUNA Management School.

Qualifying criteria for this distinguished award includes:
Significant professional growth in the individual's credit union career since graduation
Significant service to the credit union community after graduation
2017 Recipient: Shruti Miyashiro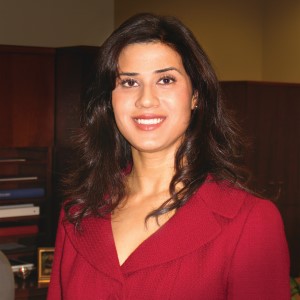 On November 1, 2007 Orange County's Credit Union appointed Shruti Miyashiro as President and Chief Executive Officer. This appointment marked a return to Orange County's Credit Union for Miyashiro who, from 1999 to 2002, held executive positions at the Credit Union. Miyashiro has over 15 years experience in the credit union industry, including President and CEO of Pasadena Federal Credit Union.

Miyashiro holds a Masters Degree in Business Administration from the University of Redlands and a Bachelors Degree in Philosophy from the University of California, Riverside. She is also a proud graduate of Western CUNA Management School.

Miyashiro has served on numerous committees for the California Credit Union League and other industry partners.  She currently serves as Chair of Western CUNA Management School, on the Board for CO-OP Financial Services, as a member of CUNA's Cooperative Alliances Committee, the Credit Unions for Kids Advisory Board at CHOC and on the Research Council for the Filene Research Institute.


Past Recipients
Shruti Miyashiro, California
Patsy Van Ouwerkerk, California, 2016
Mark Meyer, Wisconsin, 2015
Jon Hernandez, California, 2014
Chris Jillson, New Mexico, 2013
Annette Zimmerman, Texas, 2012
Susan Steifel, Washington, 2011
RaAnn Wood, California, 2010
Brett Martinez, California, 2009
Ken Facer, Texas-formerly of California, 2008
Ava Milosovich, Oregon, 2007
John Janclaes, California, 2006
David W. Brehmer, North Carolina, 2005
Shon Wellborn, California 2004

JoAnne LeCouvre Kersey, Oregon, 2003
John Annaloro, Washington, 2002
Diana Dykstra, California, 2001
Terry Parkyn, California, 2000
Marsha Burgess, Nevada, 1999
Winifred Corey, California, 1998
William G. Ferrence, Nevada, 1997
James M. Sasahara, California, 1996
Rick Craig, Utah, 1995
Beverly Dawson, California, 1994
Bernie Ray, Arizona, 1993
David E. Maus, Colorado, 1992
Richard M. Johnson, California, 1991
 
Nominations
Nominations are now being accepted for the James D. Likens Alumni Recognition Award. This award is presented to the recipient during school each July as part of the graduation ceremony.

Eligibility
Nominees must have graduated from the Western CUNA Management School, or any other name by which it has been previously known, a minimum of five years before the date of presentation of the award on Graduation Night. Members of the WCMS Alumni Association Board, the Western CUNA Management School Board of Trustees and current members of the Selection Committee for this award, are not eligible.

For more information and nomination forms contact:
Patty Jiminez, PJimenez@southlandcu.org
Ryan Olsen, olsenryanc@gmail.com
Denise Mattice, dmattice@extensiafinancial.com