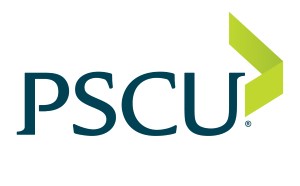 PSCU, the nation's premier payments CUSO, supports the success of 1,500 credit unions representing more than 3.8 billion transactions annually. Committed to service excellence and focused on innovation, PSCU's payment processing, risk management, data and analytics, loyalty programs, digital banking, marketing, strategic consulting and mobile platforms help deliver possibilities and seamless member experiences. Comprehensive, 24/7/365 member support is provided by contact centers located throughout the United States. The origin of PSCU's model is collaboration and scale, and the company has leveraged its influence on behalf of credit unions and their members for more than 40 years. Today, PSCU provides an end-to-end, competitive advantage that enables credit unions to securely grow and meet evolving consumer demands. For more information, visit pscu.com.

Allied Solutions is proud to be one of the nation's leading providers of insurance, lending, and marketing solutions for financial institutions and other affinity organizations. We are focused on helping our clients grow their bottom line, protect their business and consumers, and evolve to stay ahead of the competition. We do this through five primary solution offerings:
Enhance Revenue – products, services, and delivery methods to grow your revenue
Expand Lending – technology and risk-based lending solutions
Manage Risk – insurance tracking and recovery solutions for your lending collateral
Improve Market Share – new products and services to stay ahead of the competition
Engage Employees – benefit solutions and training and development resources
Contact us today at 800.826.9384.
www.alliedsolutions.net

AGP Digital Marketing is a full-service Digital Marketing Agency based in Southern-California that specializes in helping credit unions of all sizes maximize their marketing dollars by using cutting edge technology and proven marketing strategies. Their corporate site is located at www.StudioAGP.com.

Ken Bator is the founder of Bator Training & Consulting, Inc. and the Police Officers' Credit Union Association. He has 25 years of credit union experience and in helping organizations create environments where employees actually want to come to work and members want to keep coming back!
As a facilitator for training and strategic planning sessions and an expert in brand concept, culture building and management, Ken has helped hundreds of institutions since 2001. In addition to his career of working with managers and entrepreneurs, he has also served as an executive of three different credit unions throughout the United States and has assisted many small- to medium-sized businesses to reach new levels of effectiveness.
Ken is also the author of The Formula for Business Success = B+C+S and The Strategic Planning Workbook and Guide for Financial Institutions. His articles have appeared in many trade publications including The Credit Union Journal, Lifestyle Entrepreneur, CU Business Magazine, and ABA Bank Marketing. Born and raised in Chicago, he earned a Bachelor of Science in Finance and an MBA in Entrepreneurship from DePaul University as well as a Certificate in Integrated Marketing from the University of Chicago.

Rapid innovation, demanding regulations and increased transactional complexity continue to challenge financial institutions striving to deliver on evolving industry trends while maintaining integrity for stakeholders. As a result, management seeks help and collaboration from not just a CPA, but a trusted advisor with critical industry knowledge.
Doeren Mayhew's Financial Institutions Group is comprised of cross-functional professionals delivering industry-focused expertise to more than 350 institutions across the nation. This group of trusted advisors assists a wide range of financial organizations in assessing opportunities, managing risk and delivering stakeholder value. Further, our clients benefit from every member of our group possessing distinctive training and experience in at least one or more of our 10 technical specialty areas.
Technical Specialty Areas:
Audit and assurance
Internal audit
Information technology assurance
Regulatory compliance
Enterprise risk management
Lending portfolio reviews
Merger advisory
Business valuations
Fraud forensic investigation services
Tax services

Founded in 1982 and based in Irondale, Alabama, Corporate America Credit Union is a dedicated, not-for-profit financial cooperative governed by a board of directors elected from and by our member-owner credit unions. Corporate America serves nearly 500 credit unions across the nation and seeks to add value to member credit unions by providing access to a comprehensive list of products and services including investments, liquidity solutions, and correspondent services such as ACH, item processing, and remote deposit capture. Our priority is serving the needs of our member-owners to help ensure their future success. For more information, call (800) 292-6242 or visit www.corpam.org.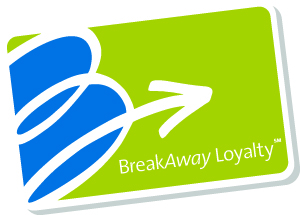 BreakAway Loyalty is one of the nation's foremost providers of innovative card loyalty reward programs for Credit Unions. For the last 15 years BreakAway has been designing, creating, and implementing solutions that build loyalty, increase member frequency, and improve member acquisition and retention. BreakAway helps Credit Unions create an interactive environment that motivates engagement and loyalty. BreakAway helps Credit Unions identify, motivate, and retain their best members with fully customized card rewards solutions. BreakAway offers a comprehensive, enterprise-wide solution that is tailored to the Credit Unions objectives while at the same time achieving significant reductions in program costs.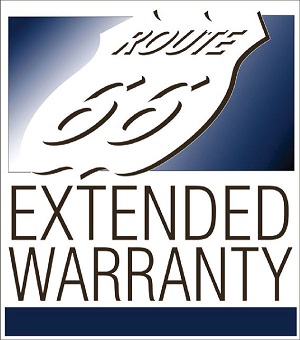 Route 66 Extended Warranty is a leading provider of Mechanical Breakdown Protection to credit unions nationwide. With over 30 years of experience and a deep understanding of credit unions' unique needs, we offer the perfect balance of coverage, cost and ongoing service to protect your members while boosting non-interest income.

From its inception in 1994, our firm has been focused on two objectives: building accurate and revolutionary analytics that measure the risks and rewards of investment portfolio securities, and building an educational platform that identifies ways to achieve improved results.
Today, Performance Trust is the largest full-service investment bank focused on community depository institutions. Our scale and capabilities have increased significantly, but we still get up each morning with the same mission we had in 1994:
We're here to help community financial institutions make better decisions.